The Enigmus Associations Experiment
By Thomas A. Smith Jr.
Copyright 1999
Directions: The following sets of words, numbers and phrases have a common association which is a word or phrase which you must find. When you are finished finding solutions you may check your answers here. There is no time limit and you may use any reference materials to find the answers. No discussions with others are allowed. Good luck!
1) ENERGY MISSLE FAMILY
2) BIG ADAM WORM
3) SHORE SICK HORSE
4) KILOMETER INCH YARD
5) SQUID OCTOPUS JELLYFISH
6) SPIDER OCTOGON AUGUST
7) TWO BEAR ALE
8) WORMHOLE DOORWAY NOSTRIL
9) DUBLOON PENCE NICKEL
10) SALT LADDER RABBIT
11) EVE SEX AT MADAM TAXES RISE TO VOTE SIR
12)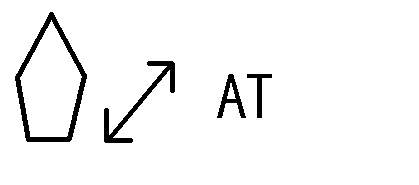 13)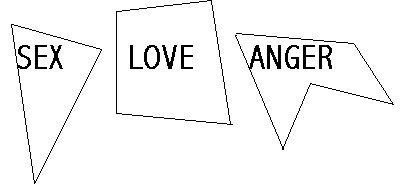 14) 17938232 344 57896

15) 4 81 900

16) 2 13 71

This concludes the test.

Check answers here.


Back to top | Back to Main Page of Puzz.com - IQ Tests, Puzzles, Games & Contests

©2016 Puzz.com, LLC & respective partners. All rights reserved. Our IQ tests are for entertainment purposes only. Privacy Policy